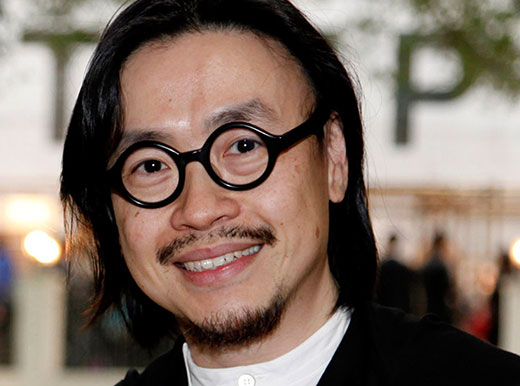 Anderson Lee
Founder of Index Architecture Limited, Vice President/President of AIA (Hong Kong Chapter), Faculty of Architecture at HKU
Anderson is an architect, educator and independent curator. He found Index Architecture Limited in 2000, and has been teaching at the Faculty of Architecture at the University of Hong Kong since 2003. He is a registered architect in the U.S.A and Hong Kong, a full licensed professional member of both the American Institute of Architects (A.I.A) and the Hong Kong Institute of Architects (H.K.I.A). Anderson received his Master of Architecture Professional degree from Princeton University where he was awarded the Full-tuition Fellowship.
Anderson has over 20 years of experience as a practicing professional and has been involved in the design of prestigious architectural projects such as the Museum of Contemporary Art in Helsinki, Finland, the MIT Residence Hall at Massachusetts, U.S.A, Makuhari Housing in Chiba, Japan, Artist Richard Tuttle residence in New Mexico, Water Treatment/Exhibtion Facility in Connecticut, U.S.
The works of Index Architecture Limited of which Anderson found have collected over 15 Design Honors and Merits Awards from the American Institute of Architects and the Hong Kong Institute of Architects and Perspective magazine(a reputable professional journal.) etc. The works of Index have been featured in design periodicals and journals such as the L'Area, Domus, SCMP, Perspective, d+a, Hinge, Time+Architecture, Elle Decoration etc., and have been shown in a wide range of invited exhibitions and design forums including the Hong Kong/Shenzhen Bi-city Biennale, the '40 under 40' exhibition in Shanghai, Asia Design Forum in Kuala Lumpur, "On Reading Single Family House in China, Taiwan, and Hong Kong"
Anderson is also the Academic Director of the HKU Shanghai Study Centre and the Program Director of the Career Discovery Program, a flagship and critically acclaimed summer program offered by the Faculty of Architecture. He received the HKU Faculty Outstanding Teaching Award in 2014 in which the award citation quoted "…His excellence in teaching is evident not only in his consistently high scores in Student Evaluation of Teaching and Learning, but also the international awards won by his students." He obtained funded research from private donations, such as the Chinese Permanent Cemetery of Hong Kong, the Nanfung Group as well as from the Office of Teaching and Learning from HKU. A book entitled" W+ the future(life) of a historical building: Old Wanchai Police Station" was published in 2015 to document the research findings.
Professionally he was appointed as Chief Curator of the Hong Kong/Shenzhen Bi-city Biennale (2011) with over 150,000 visitors attended, and also curated the exhibition entitled "On Reading Single Family House" exhibited in Taichung, Shanghai, and Hong Kong (2016). Most recently, he has been appointed as the
First Vice President/President-elect 2018 of the American Institute of Architects (Hong Kong Chapter) with over 300 registered members. Anderson also acted as jurors and invited design critics for Asia Pacific Design Awards, Cornell University, Yale University, Meiji University, University of Southern California, UCLA, Southeast University, amongst others.
His current Architectural building projects include a rehabilitation centre for the youths located in Lantau island, a kindergarten in Foshan, P.R.C., and a primary school facility of 200,000s.f.located on Hong Kong Island. His Academic research works include the study of "reverse urbanization in the county of Anji, Zhejiang Province, P.R.C and "Urban Residual Space" for the city of Shanghai, both projects are supported by local government authorities.
With the professional and academic background and experience stated, Anderson is well equipped to bridge the knowledge required to be a practicing architect while not losing sight of being a research-oriented academic. The role of the Professor of Practice is to work within established institution such as HKU to explore new and alternative mode of practice. It is also important to bring the new design thinking and pedagogy from within the reputable academic environment back to the professional world. Anderson's track record is a constant testament on his continuous commitment on education of architects, both in and out of the academic environment.