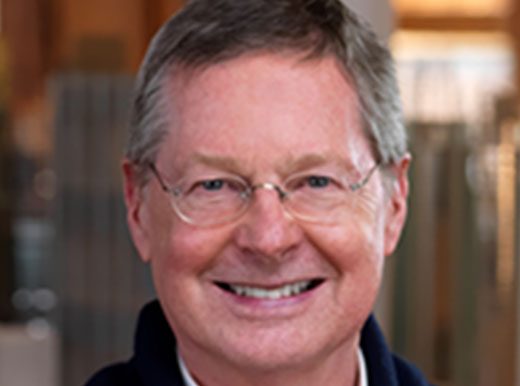 A founding member of the firm, Fred Clarke has been responsible for commissions with widely varied programs and locations, from San Francisco to Dubai, from Tokyo to Miami.
Mr. Clarke is a Design Principal for all projects in the New Haven studio. These have included the firm's major works such as the Petronas Towers in Kuala Lumpur, the World Financial Center in New York, One Canada Square at Canary Wharf in London, Reagan National Airport in Washington, D.C., Nihonbashi Mitsui Tower in Tokyo, the International Finance Centre in Hong Kong, and Shanghai IFC.
A career-long teacher, Mr. Clarke has been a faculty member of Yale University, Rice University, and the University of California at Los Angeles. In addition, he has chaired design juries and panels for many professional organizations, including the Urban Land Institute and national, state and regional affiliates of the American Institute of Architects. He has written and published on many subjects, including urban regeneration, sustainability, public art and architecture and tall building design.
Fred Clarke met Cesar Pelli in 1969 while still a student. In 1970, upon graduating with highest honors from the University of Texas at Austin, he joined Gruen Associates in Los Angeles where Mr. Pelli was Partner for Design. For the following seven years, Mr. Clarke served as senior designer of the United States Embassy in Tokyo, the School of Music for Yale University, and the headquarters for the Daehan Kyoyuk Insurance Company in Seoul.
In 1992, Mr. Clarke was elected to the College of Fellows of the American Institute of Architects. In 1997, he became a Registered Architect in Japan. In 1998, he received a fellowship from the MacDowell Colony, the oldest artists' colony in the United States, to research and write on social responsibilities in large-scale urban projects. He is now a member of its Board of Directors.
Website:www.pcparch.com