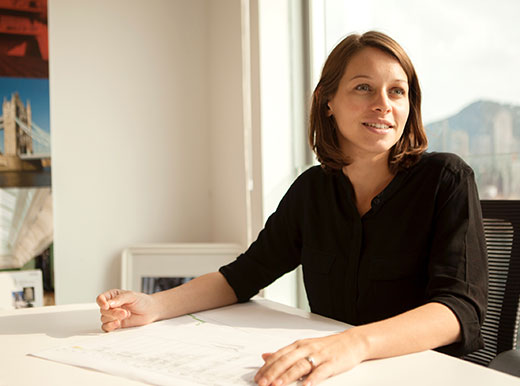 Elena Collins
Senior Interior Designer at Purcell
After graduating from University of the Arts London, Chelsea Art School,Elena returned to her home of Hong Kong to advance her skills as a designer. Enjoying the challenge of diversity, her design portfolio ranges from high-end residential, corporate offices to airline lounges and luxury yacht design.
Having an entrepreneurial spirit, Elena started her first company before leaving University working on small renovations, graphic design and branding projects. In 2012 Elena grasped an opportunity in the emerging market of Myanmar, where based in Yangon she not only established a strong reputation as an independent designer but was a founding partner in a joint venture of focusing on the booming residential and hospitality sector supplying developers with design solutions and high quality furniture previously unavailable in the military ruled Myanmar.
After returning to Hong Kong to start a family she has joined Purcell, an award winning firm where she leads the Interior Design studio and juggles design projects, business development and looking after her 9 month old daughter.